Get creative this Halloween with a cleverly spooky cocktail. Here are three cool recipes to serve at or bring to your festivity.
The Frankenstein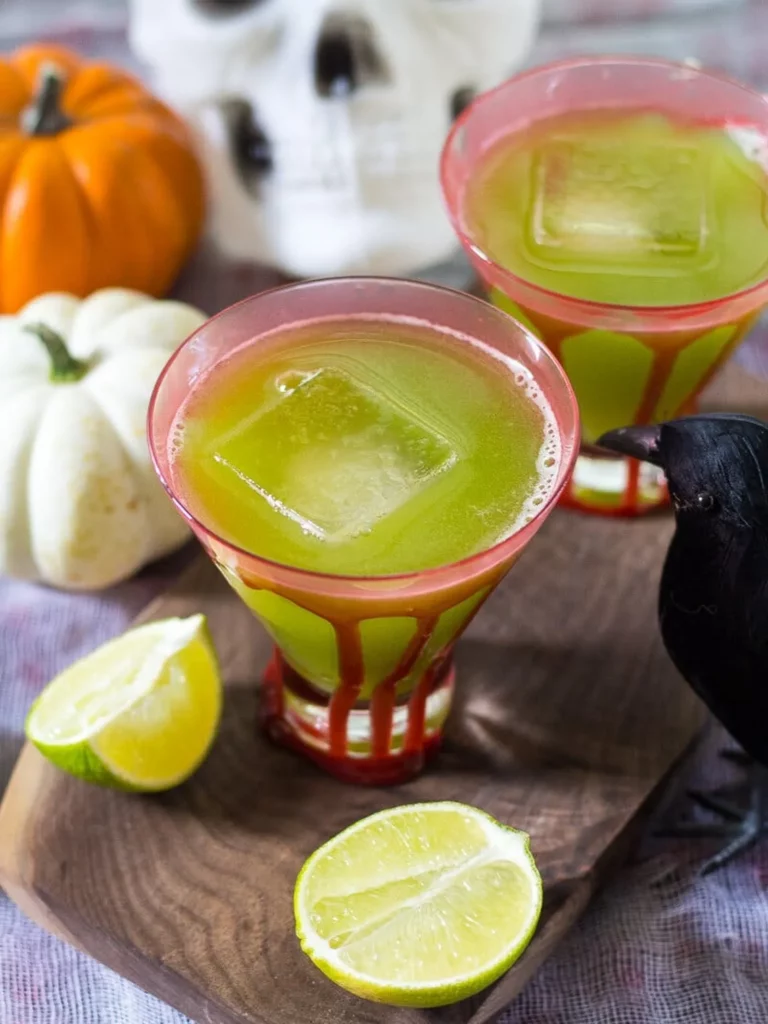 While this is a fairly simple-to-whip-together cucumber margarita, its bright green color and "blood" rim makes it a very visually pleasing cocktail to offer partygoers.
What You Will Need:
A good blanco tequila – these days we're loving Teremana Blanco (and yes, this is Dwayne "The Rock" John's tequila company)
Cucumbers
Limes
Bottled simple syrup
Sea salt
The ingredients for the fake blood rim – corn syrup, cornstarch, and red food coloring
The first thing you should do is make the fake blood for the rim – don't skip this step! It's what pulls the drink together theme-wise.
Mix together:
½ cup corn syrup
¼ cup cornstarch
5 drops of red food coloring
Put this mixture into the freezer for 15 minutes.
Next, while the blood is in the freezer, make the fresh lime and cucumber margarita mix – peel a bunch of cucumbers and blend them, then put the mush through a sieve to make the juice. This is a little bit of an extra step but the fresh cucumber juice is sooo refreshing in this drink. Then add a bunch of freshly squeezed lime juice, and throw in a little bit of good quality sea salt to taste and some simple syrup – the amount depends on how sweet you prefer your marg. Now you have your bright green, super fresh margarita mix!
To make the cocktail, rim glasses with the fake blood so that it drips down the sides too, add some ice cubes, then the tequila, and then the margarita mix, and enjoy.
Death Eater Negroni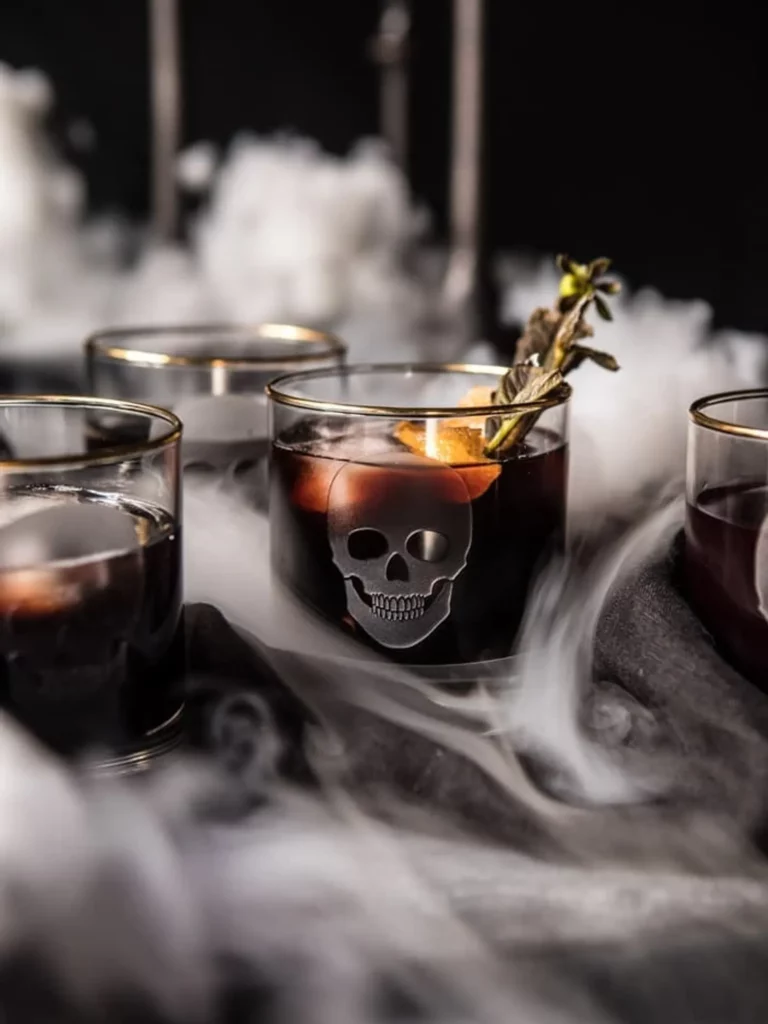 This is a really creepy cocktail for the adults to sip on while handing out candy.
What You Will Need:
Gin – we're partial to Hendrick's 
Campari – this is an Italian bitter liqueur used in small amounts in a lot of cocktails
Sweet vermouth – Carpano Antica Formula Vermouth is a lovely choice  
Pomegranate juice 
Activated charcoal – you can usually find this in drugstores 
Orange peel 
Dying flowers – for garnish if you're really committed to the theming 
Mix together 2 tablespoons each of the gin, Campari, vermouth, and juice. Add ⅛ teaspoon of the activated charcoal, which will make the drink look dark and spooky. Fill the rest of your glass with ice and add an orange peel and stick a dying flower in there for effect. Bonus points for serving these in skull glasses!
Witches Brew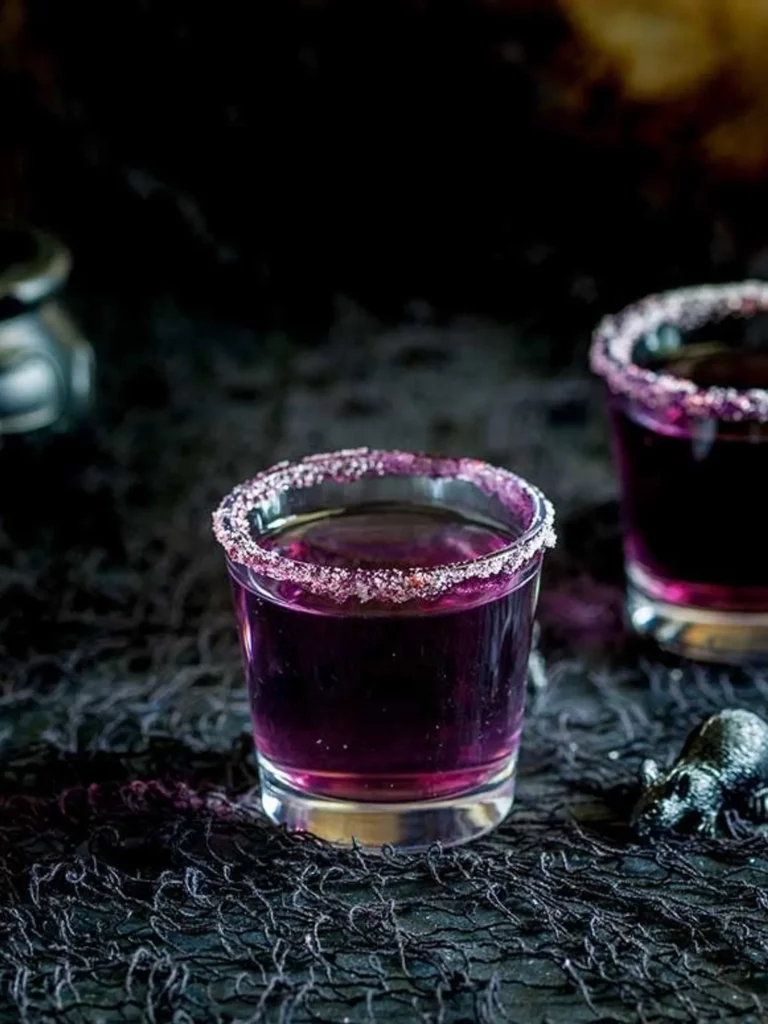 These deep purple shots with sugared rims will look stunningly festive on a tray at your Halloween party bar.
What You Will Need:
Fresh lime
Purple food coloring
Sugar
Vodka – one of our go-to's for cocktails is always Ice Pik (and we love that it's distilled locally)
Raspberry liqueur – di Amore makes a nice one
Rim the shot glasses by mixing fresh lime juice and a few drops of purple food coloring in a dish. Have another small dish with sugar ready. Dip the shot glass rims in the purple lime juice and then the sugar.
Next, add vodka, more fresh lime juice, and raspberry liqueur to a cocktail shaker with ice and strain into the shot glasses. Bottoms up!
If you would like to serve the cocktail version of this shot, we recommend adding in Sprite or ginger ale with the rest of the ingredients.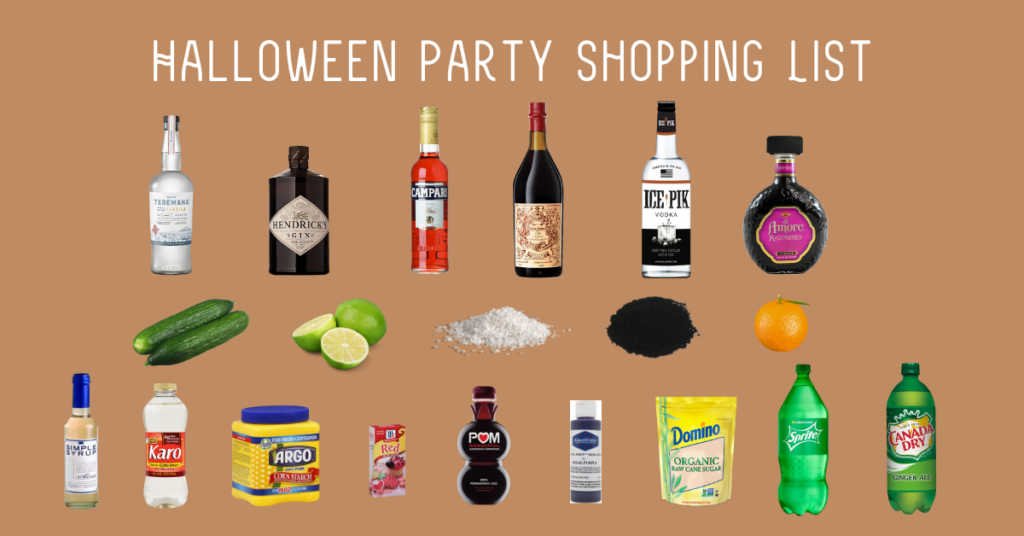 Need some festive beer and cider recommendations? Check out our National Pumpkin Day blog here.
Don't miss out on monthly updates about our products and services! Sign up for our newsletter below.