The hills are aaaaaalive with the taste of pumpppppppkin….
So many good pumpkin beverages to choose from, so few days of glorious fall. Here are our top picks for maximum pumpkin enjoyment:
Shipyard Pumpkinhead Ale – The classic pumpkin beer. You must also try this in a pint glass rimmed with cinnamon sugar and a shot of dark buttery rum.
Lone Pine Brewing Company Pumpkin Party Pumpkin Ale – Brewed with real pumpkin and seasonal spices, it's like fall in a can.
Fulton's Harvest Pumpkin Pie Cream Liqueur – Perfect for spicing up your coffee or over ice in a stemless glass.
Downeast Pumpkin Blend Cider – A splendid blend of pumpkin, chai, and apples.
ACE Pumpkin Cider – Another solid pumpkin cider. Its bright orange color is also a festive component for Halloween celebrations.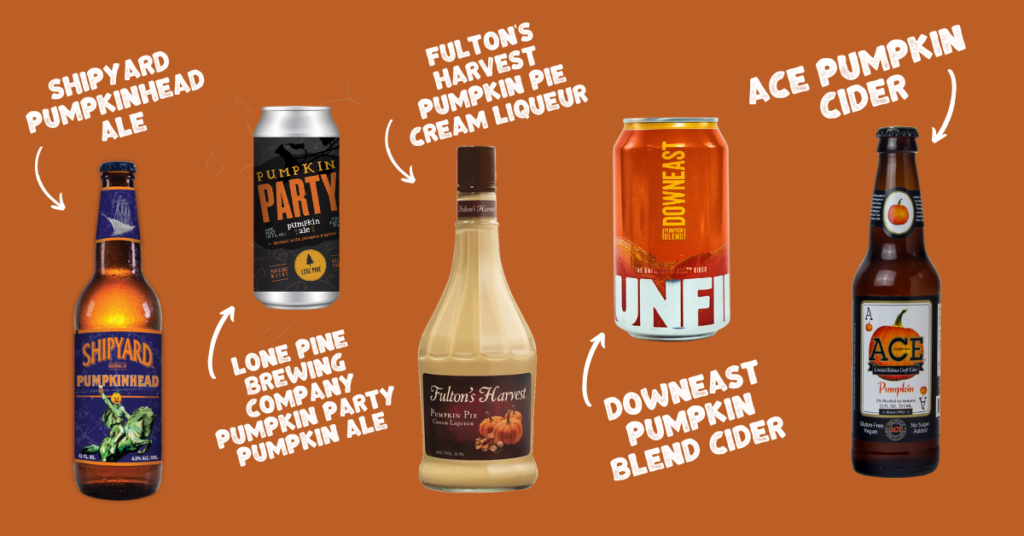 We also deliver with CarHop! Download the app from the Apple App Store or Google Play and start ordering today.