Here at RSVP, we love a good box of wine. We sell a lot of it, and for unsurprising reasons – not only does a three liter box contain FOUR bottles of wine, the days of limited choices for boxed wine are over.
If you're looking for a fruity French rosé, a juicy Spanish Tempranillo, an earthy Italian Sangiovese, an herbaceous Austrian Grüner Veltliner, or a rich California cabernet, there are a plethora of delicious wines in box form to enjoy.
A box wine brand we love is Bota Box, and we carry more than a dozen of their varietals – from buttery chardonnay to a refreshing pinot grigio and velvety cabernet sauvignon.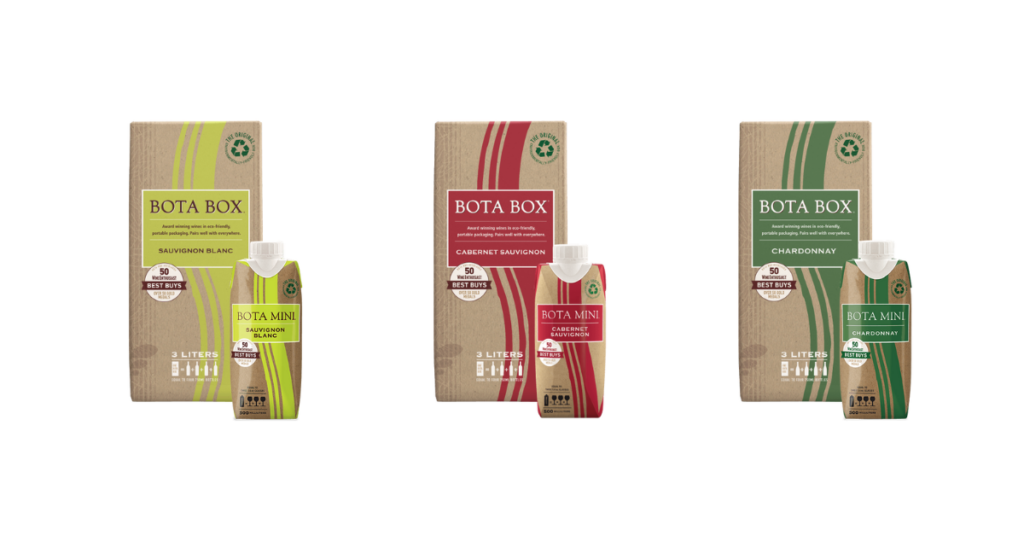 Here's to spigoting and tipping it on International Box Wine Day!
Don't miss out on monthly updates about our products and services! Sign up for our newsletter here: www.rsvpdiscountbeverage.com.